22
Oct
2014

It's been toooo long. So as my family sleeps I type, determined to complete this post rather than allow it to join the growing collection of half completed offerings amassing in my GT&T folder.
Tonight I'm also having a rare moment of organisation. The kofta's are prepped and on their sticks ready to be cooked for tomorrow nights tea and, because I couldn't find my favourite eggplant dip, the house smells like an out of control barbecue. I have been charring eggplant.  I have the cutest little cooking rack that came from my nutrionsista Nicole, which works a real treat, and given the lateness of the hour I'm  pleased I didn't set the smoke alarm off…
The length of time you choose to char your eggplants will determine the potency of their smokiness. David Lebovitz loves his super-smoky and suggests 10 minutes over a naked flame. I found 5 minutes is plenty to get a good dose of smokiness in medium sized eggplants. To char or not to char seems to incite a great deal of debate and I love how Fouad Kassab from the food blog was so inspired by The Perfect Baba Ghanouj Recipe that he took to rhyme!
We'll have our baba ganoush with lamb kofta's, salad and wholegrain wraps – we love a self assembly meal in our house and they're brilliant for engaging reluctant young eaters to participate in a meal.
Baba Ganoush
Serves 4-6 as an accompaniment to a meal or as a dip
1 large or 2 medium eggplants
3tbsp (60ml) lemon juice
3tbsp (60ml) tahina (sesame paste)
1-2 garlic cloves
½ tsp sea salt (or to taste)
Small handful parsley
Olive oil to serve (optional)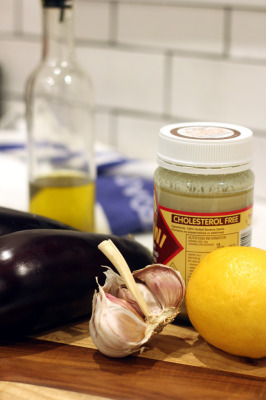 Preheat oven to 180C and line a baking tray with paper or foil.
Line your gas burner with aluminium foil, prick your eggplants several times and sit them directly over the gas flame on a wire rack. If you don't have a gas stove, char them directly under the grill. Turn your eggplants regularly so they char evenly.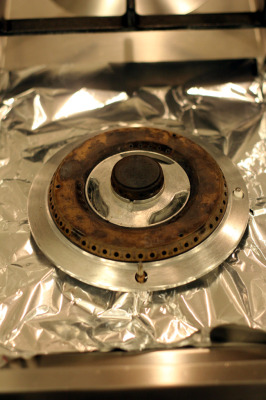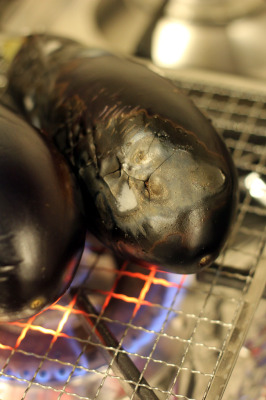 When charred to your liking remove from heat, place eggplants on the lined baking tray and roast in the oven 20-30 minutes. Eggplants are done when they are soft enough to collapse.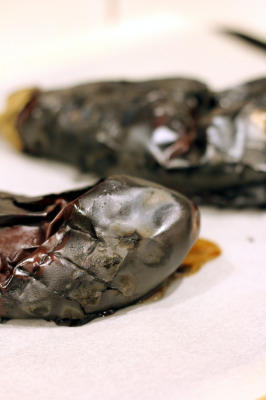 Remove from the oven and cool.
Split them open carefully and scrape out the creamy pulp.
Puree pulp and remaining ingredients until smooth. If you prefer a more rustic style like Fouad, mash the ingredients together with a fork .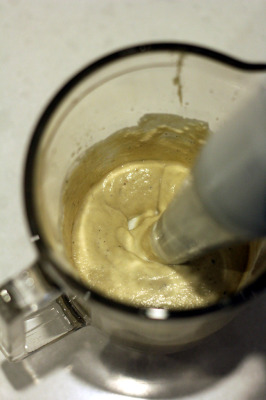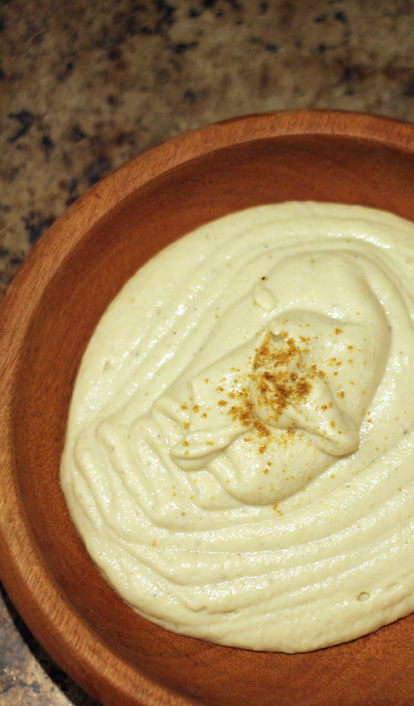 Note: I line my stove to keep it clean. If you are unable to char using a flame or grill, simply cook in the oven till soft.
Tip: Make enough for the next day, the flavour is even better!
 Enjoy
Karen xxx