21
May
2014

It's with renewed vigour that I tap away at my keyboard all fired up to bring you my news.
What's so exciting you ask?
Having just spent last week immersed in the world of nutrition with over 700 dietitians and nutritionists, my head is spinning. But today it's not nutrition secrets I want to share. Today it's a little treasure produced by a good friend and colleague Emma from Scoop Nutrition.
Em's a great collaborator. Something easily seen after a quick stroll around Scoop, so of course there are another three great women involved and all with great credentials.
So what's the secret?
It's a fabulous little e-book that unloads a wealth of collective and hard earned understanding about finding your voice on social media; The scoop on Blogging Secrets for health & lifestyle bloggers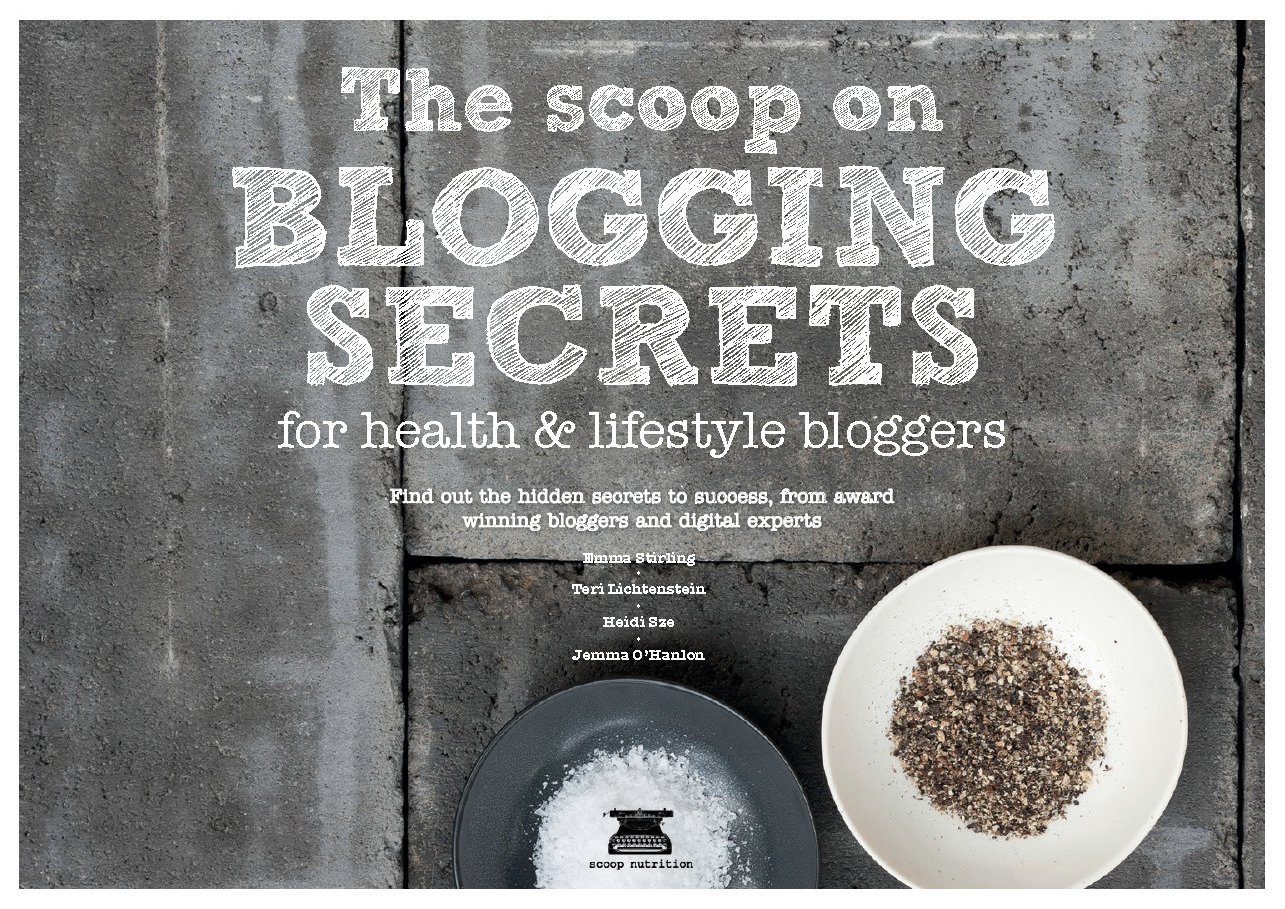 I'm busy devouring it now and looking forward to applying its insights into improving my ability to share more with you my lovely readers.
So, if you're thinking of taking a blogging journey, are mid-flight or, like me have already begun but still have so much to learn, consider an investment* in your blogging future. I'm sure you won't be disappointed.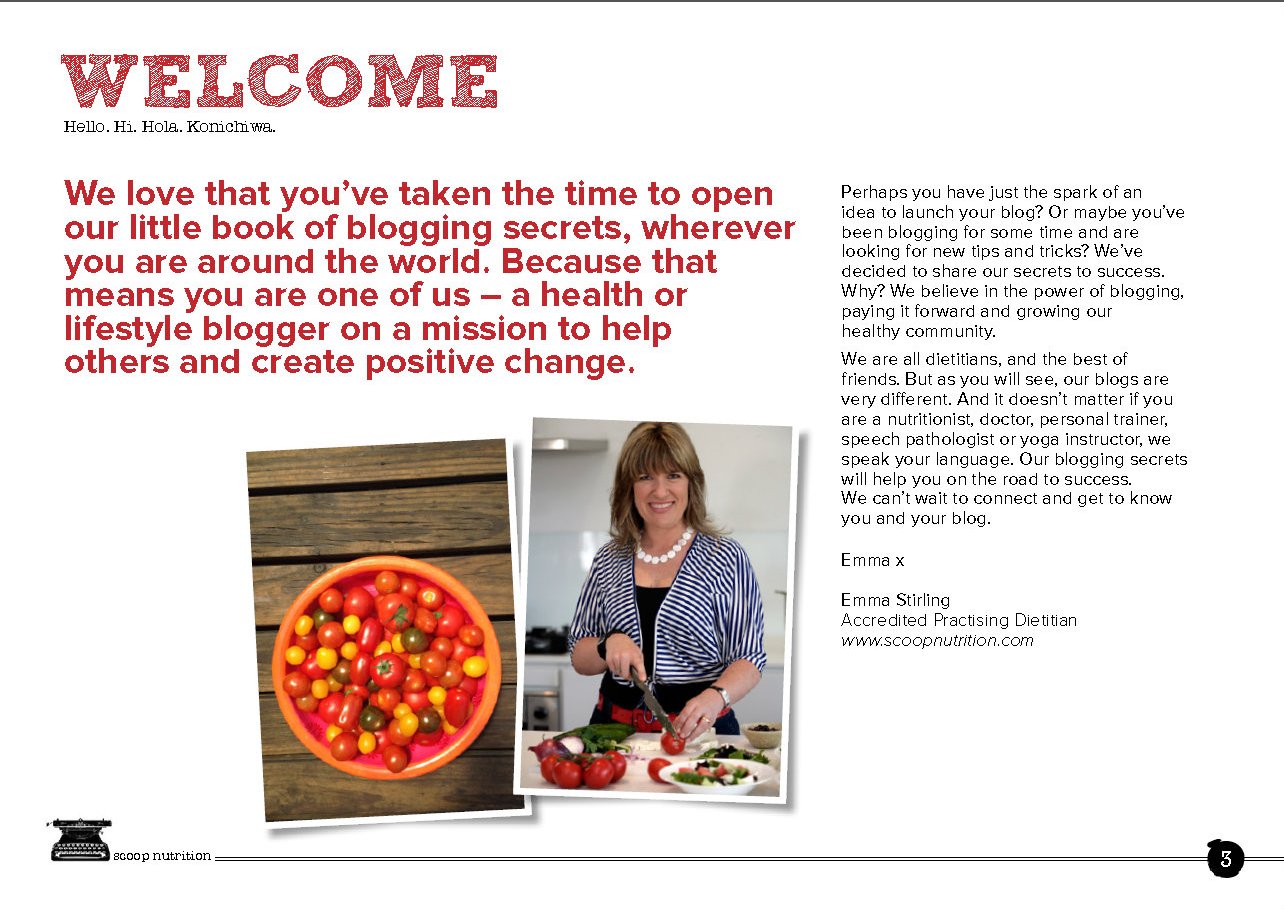 Meet the Blogging Secrets team:
Emma Stirling
Teri Lichtenstein
Heidi Sze
Jemma O'Hanlon
www.eatsleepdreamlovefood.blogspot.com
*I was fortunate enough to have received a free copy of this e-book as part of my attendance at Blogging Bootcamp for Dietitians a workshop held at the 2014 Dietitians Association of Australia's  annual conference. However this post has not been sponsored or solicited in any way and is simply about paying it back to a wonderful friend who has given this baby blogger so much of her time and valuable experience in the past.
 karen xxx