11
Dec
2013

I never played a team sport as a child but the opportunity came to me a few years ago and I must say I am a little sad it took me this long.
And if I try to define what it is that I most love about it, it would (unfortunately) have very little to do with fitness and skill, and everything to do with having a laugh. It's fun with serve of fitness on the side.
And as with all good teams we do a dam fine end of season weekend away. One filled with an excess of great food and wine, conversations uninterrupted by children, nana naps, sleep ins and the chance to pick up a book and read more than a page at a time.
Our most recent jaunt took us to the scenic beauty of Kangaroo Valley and Morton National Park NSW where down a long dusty dirt track in what seemed like the middle of no-where we found ourselves in an oasis of bliss known as Lake David, Noggarah.
Purpose built as a residential retreat by owner Chris Treuen I have to say I think he nailed it. Enormous entertaining kitchen road tested to ensure every gadget you might need could be found, never ending dining table perfect for dancing feasting the night away, elegant and eclectic French provincial style décor sourced from local Kangaroo Valley businesses, artists and garage sales and plenty of bedrooms with comfortable beds and crisp sheets and gleaming bathrooms with big fluffy towels. Bliss.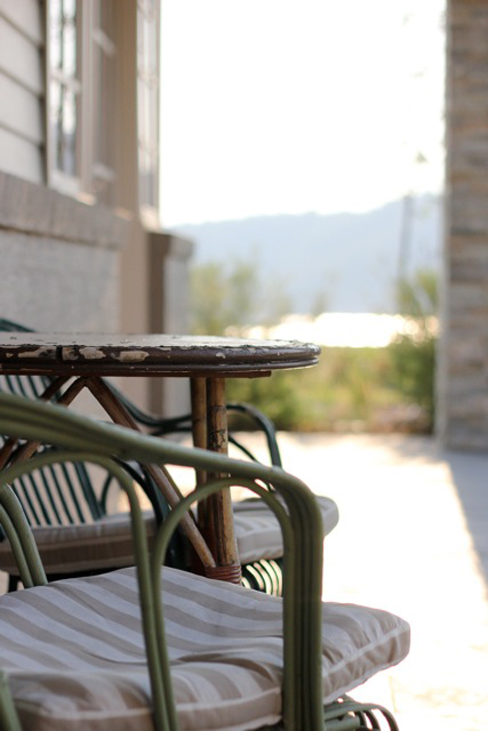 Distant as we were from civilization we weren't lacking in things to do. Set on a sprawling 40 acres of land on Lake Yarunga, an extension of the Kangaroo River, the property keeps plenty of kayaks, has a tennis court and the real winner, a pool and spa…..
 You may wonder as did I, as to the name. Lake David. But that's a lovely personal story for Chris to share with you if you ever visit.
Our end of season weekends away have, in the past been closer to wineries or locations for great retail therapy. But, I know I'm not alone in feeling that a weekend spent literally away-from-it-all has been the best one yet.
Time out comes in many guises. Walks, runs, paddles, movies with friends, date nights or a lie in bed on a Sunday morning with a good book or the weekend newspaper (personal favourites). But if you can get it, real time away from it all can't be beat. How do you do time out? 
I stayed at Lake David at my own expense and have only chosen to write about it because some things are just too good not to share.
Karen xx
 Most of the images in this post have been taken by myself and team mate Julie from Don't forget the camera. The above image is from the Lake David website.